Campaigns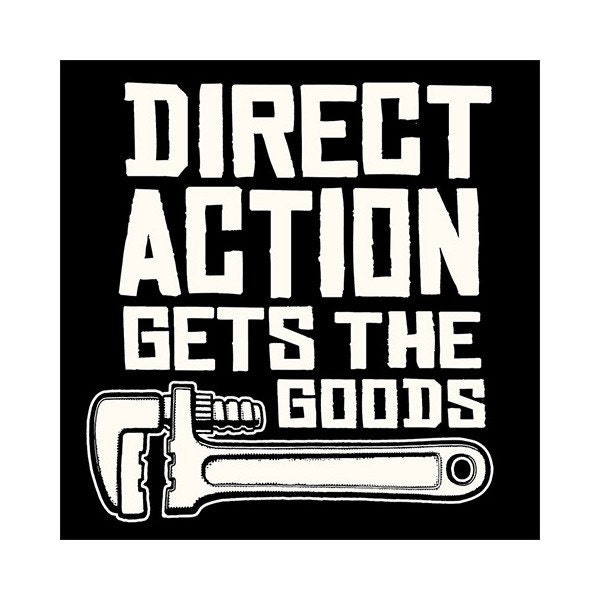 Fracking in the Marcellus Shale
Hydraulic Fracturing, otherwise known as Fracking is a method of drilling for natural gas. It is currently practiced in many states around the country including Pennsylvania, West Virginia, Colorado and is now being used in other countries as well. Unlike in conventional gas reserves, the gas in the Marcellus is trapped and dispersed throughout the shale in tiny pores, and must be released in a process called hydraulic fracturing, or fracking. In each fracking, 2-9 million gallons of water mixed with sand and chemicals are forced through the well into the formation at high pressure to fracture, or crack, the shale. Roughly half the fracking fluid remains in the ground. The rest of it (1,000,000 to 4,000,000 gallons) comes up out of the well and is considered industrial waste and must be disposed of. New York Governor Andrew Cuomo is days away from approving fracking in Broome, Chemung, Chenango, Steuben and Tioga counties.
Hudson Valley Earth First! has been fighting fracking for a little over a year in both New York and Pennsylvania. We've attended public hearings and rallies and helped organize protests and other actions, including this past summers historic well blockade in PA, shown here: http://marcellusearthfirst.org/2012/07/10/historic-fracking-drilling-operation-blockade-taken-down/ For more info on fracking please check our literature and links section. 
Minisink Compression Station
Millenium Pipeline Company owns and operates a 180 mile gas pipeline that stretches throughout New York's Southern Tier.  Federal Inspectors recently found several defective welds in these pipes posing a serious risk to  public and environmental safety.  Moreover these defects were identified before the pipes were installed.  The Company also failed to keep required inspection records. This same company now plans to build a gas compression station in the middle of a residential area in Minisink NY with little regard for the health and safety of the residents or the environment. The company is building the station in anticipation of processing large amounts of gas from the controversial practice of high volume  hydrofracking.
Hudson Valley Earth First! joined this fight in solidarity with folks from Minisink and began to spread the word. We did an action at the Millennium Pipeline headquarters to disrupt business as usual. Video shown here: http://www.youtube.com/watch?v=vKK9ZLr9UIM
Wawayanda Power Plant
Competitive Power Ventures, Inc., of Silver Springs, MD plans to build a $750 million gas power plant in the Town of Wawayanda in Orange County NY that could be built by 2013. The plant itself will be located on 33 acres of a 120-acre site located near the Pine Hill Cemetery outside the City of Middletown. The power plant will utilize fracked natural gas from the Millennium Pipeline. The plant would emit approximately 95 tons of particulate matter a year including Nitrogen Oxides, Sulfur Dioxides, Ammonia, and Volatile Organic Compounds. This would add pollutants to a county with already poor air quality, not to mention soil and water contamination, risk of explosion and utilizing fracked gas. check the links section for more details on the project.
Tell the Department of Environmental Conservation (DEC) to deny draft permits for Air State Facility, Freshwater and Wetlands, and Water Quality Certification! Written comments on the Draft Permits will be accepted by DEC until September 9, 2012
Contact: Christopher M. Hogan – NYS Department of Environmental Conservation – 625 Broadway – 4th Floor, Albany, New York 12233-1750 – Voice: (518) 486-9955 – Email: cmhogan@gw.dec.state.ny.us
Indian Point Nuclear Plant
The Nuclear Regulatory Commission (NRC) is considering Entergy's application to relicense the Indian Point Nuclear Plant reactors 2 & 3 which are operating under their original 40 year licenses, expiring in 2013 and 2015, respectively. Both IP2 and IP3 have been plagued with major safety problems for decades and as the reactors age, Indian Point will experience an increasing number of equipment and safety-related failures. In addition there is a laundry list of safety problems including the storage of 1500 tons of radioactive waste onsite, increasing temperature of the river and killing millions of fish and the lack of a workable evacuation plan.
Hudson Valley Earth First! attended the NRC's 2011 safety report of Indian Point reactors # 2 & 3. We were adorned with costumes and Earth First! fliers to join over 50 organizations in shutting the plant down for good. Check here for our piece on the issue: http://earthfirstnews.wordpress.com/2011/06/16/hudson-valley-earth-first-joins-fight-to-close-indian-point-nuke-plant/